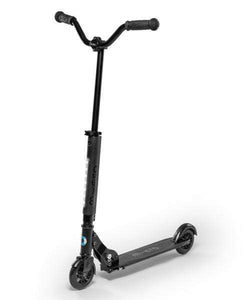 7 + years
Be safe, be seen LED light
Extra control wide handlebar
The compact and lightweight two-wheeler is a game-changer with a first from Micro Scooters - an integrated light on a kick scooter. 
Perfect for kids and teens  - the Sprite Deluxe is not only fast, smooth and efficient but completed with a wide handlebar for extra control and balance.
Weighing in at 3.3kg it's one of our lightest two-wheelers - ideal for teens and kids alike. With 120mm wheels the compact size allows it to be easily stored. 
Its lightweight and handy kickstand make it a practical everyday kids' scooter which can be taken anywhere.