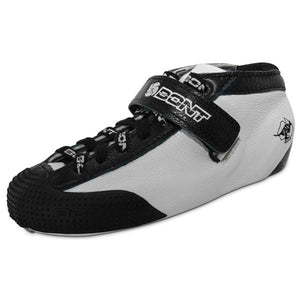 The Hybrid boot combines the classic look of Bont's 80's quad boots with all the modern advancements in boot technology such as the use of carbon fibre, heat moldable resins, and new layup techniques.
The Hybrid Carbon used a heat mouldable carbon fibre base with a long-lasting 1.5mm Australian leather outer skin and leather powerstrap to hold is boot securely to your foot.
The latest version of the Hybrid boot features 'eggs', small oval-shaped pads in the heel which lock in your heel for greater control. They also feature the bumpers as standard.