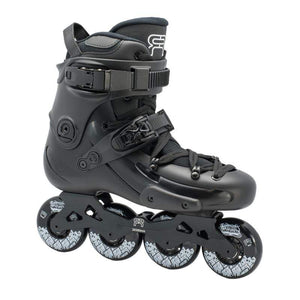 FR Skates FR1 80mm, The latest version of the amazing FR1 skate. This is where the freeride movement started for Seba and it is continued for 2019 with the latest version of the FR1. 
No available in 4 colour ways, this version offers a range of improvements over the previous models, including a lowered ride height, V2 Street Invader wheels and MW9 bearings.
Frames : FR Skates 4D frames
Length : 243mm
Wheels : Colour matched Street Invaders Wheels
Size : 80mm/84A
Bearings : FR TWINCAM MW9 TITALIUM FREERIDE
FR1 is also available with 110mm and 125mm frame options, see these models listed separately.