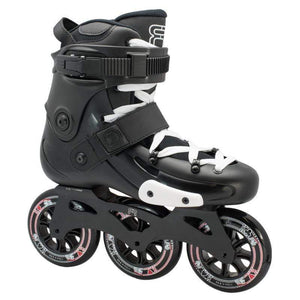 New From FR, which is the re-branded SEBA FR!
This is a great set up for customers who want to experience Tri-Skates, but at an entry-level price!
All parts are replaceable.
Other features include;
Extruded Aluminium Frame
110mm 88A Street King Wheels 
TwinCam MW7 Bearings
Please note that they do not come standard with a brake. They fit up on the small side too.