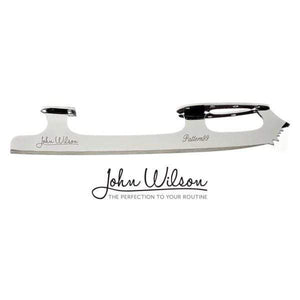 John Wilson Pattern 99 Parabolic Figure Skate Blade
A top range free skating blade of the highest quality, the Pattern 99 offers an enlarged top toe pick for precise toe spotting.
The unique curvature and mid-section tapering of a Parabolic blade is designed to create less drag as you move across the ice. This means smoother, sharper and more energetic spins, turns and edge work no matter what level you are skating at.
And, as your weight is centred due to precision geometry, you have increased levels of control and confidence to unlock your true potential.
Finally, as they can be sharpened in fewer passes (with no special technique needed) they outlast conventional blades too.
For sizing, mounting, assembling and other technical questions regarding figure skates, please call us for more details