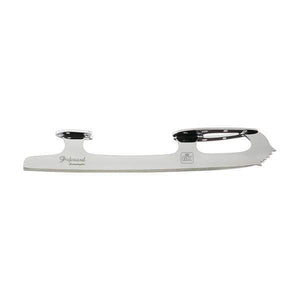 MK Professional Figure Skate Blades
DOES THE JOB AND MORE The MK Professional is widely acclaimed for its balance, performance, and style. A parallel sided blade, the Professional is the premier choice of coaches for their experienced freestyle students around the world who are working on their axel up to the double lutz jump. The elongated 7 ft rocker profile has minimal blade contact with the ice while performing spins, allowing you to create less friction for a faster and longer spin.
If you are selecting a sharpen please post in the notes on your order your preferred sharpening radius!