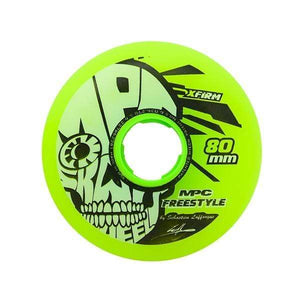 Built by MPC to wear Sebastien Laffargue's signature, this freestyle focused wheel is fitted OEM to the amazing SL 80 and SL Freestyle skates.

This is the first wheel Sebastien has put his name to and I can see why he has waited until now to do so.

Available in 72mm, 76mm and 80mm, this wheel uses the best urethane MPC has to offer, in a single pore configuration.