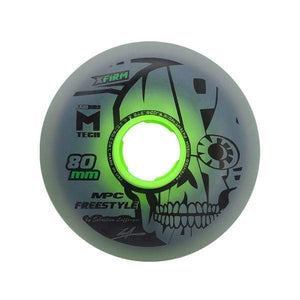 Built by MPC to wear Sebastien Laffargue's signature, this freestyle focused wheel is fitted OEM to the amazing SL 80 Carbon and SL Freestyle Carbon skates.

This is the first wheel Sebastien has put his name to and I can see why he has waited until now to do so.

Available in 72mm, 76mm and 80mm, this wheel uses the best urethane MPC has to offer, in a dual pour configuration. That is a high rebound inner flex band with a outer tyre poured over it. All premium speed wheels are made this way.