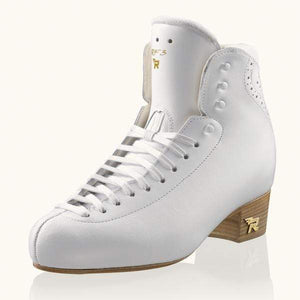 Risport RF3 Figure Skate Boots Only 
The New Risport RF3 Pro Ice skate boots, is designed for advanced athletes and skaters.
Upper waterproofed preformed real leather;
tiny holes give excellent ventilation.
Lining microfiber.
Padding anatomical thermo moldable padding.
Cuff padded rear cuff.
Sole a Single layer of real leather.
Stiffness rating index 60
For availability, sizing, mounting, assembling and other technical questions regarding figure skates, please call us for more details
If you find your size is not available, we would advise you to call and we can discuss ordering.