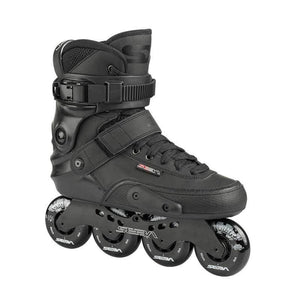 The Future of Freeride is already available, by SEBA! The UFS compatible boots and frames will enhance custom possibilities & multiple ride expressions. 
COLOR: Black
FRAMES: Deluxe UFS 243
WHEELS: Street Invaders 80 mm/84A
BEARINGS: Twincam MW9 Freeride
LINERS: Integrated
USE: Freeride, City - Skating
This skate will undeniably influence the next generation of freeride skaters..