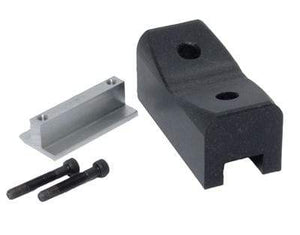 FOR AVANTI AND AVENGER PLATES
Offering you the best quality product at an affordable price.
Specially designed to work with both the Avenger and the Avanti plates sizes 4-9. 
Made from a material called UHMW, this special material is superior in every way and was chosen for this specific grind bar for its unique properties that make it ideal for grinding or sliding in the skate park. 
Sizing:
SMALL GRIND BLOCK WILL FIT SZ 4 AND 5 PLATES

MEDIUM GRIND BLOCKS WILL FIT SZ 6 AND 7 PLATES

LARGE WILL FIT SZ 8 AND 9 PLATES